About
Hiveworks is an LGBTQA+ led independent comics publisher and creative studio. We develop and offer a wide array of artist-oriented supportive services for the creation of hundreds of webcomics.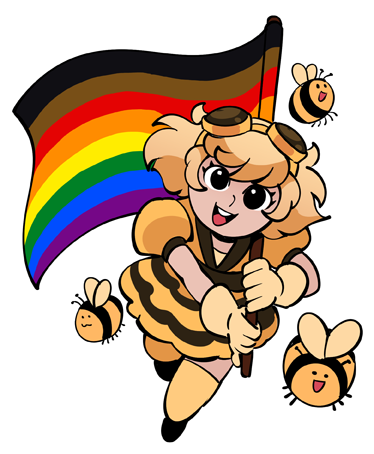 Launched at the end of 2011, Hiveworks began as a cooperation between longtime webcomic creators Erin Burt, Clover, Isabelle Melançon, Megan Lavey-Heaton, Yamino, and Chris Hazelton, led by Forbes 30-Under-30 Xellette Velamist.
An internet-based studio and publisher, Hiveworks supports more than 180 creator-owned webcomics across multiple age groups, styles and genres by majority queer/LGBTQA+ and diverse creators around the world. Some of our supported titles are SMBC; Stand Still, Stay Silent; Namesake; Wilde Life; Stutterhug; Tiger, Tiger; and many more.
Since 2016, we assist creators with licensing translation and printing rights to several major publishers in North America and abroad, as well as produce exclusive artist editions via crowdfunding. In 2020, Hiveworks launched a partnership with Seven Seas to release licensed trade paperback editions of some of our most popular webcomics.
OUR SERVICES
Our small team is equipped with decades of experience in every stage of comics publishing, from creation to production to marketing. Here are some of what we do: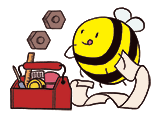 Development of tools and resources for the webcomic industry.
We have proudly supported the production of ComicsControl; sponsored several cons including Flamecon, and the Screen Tones podcast; hosted BeeStreams workshops, panels and interviews, and collaborated with grassroots comics collectives like UNNAMED.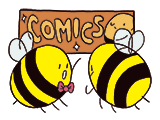 Operation of our own internal advertising network,
optimized to share readership across many comics and use the existing lineup of comics' millions of readers to support creators.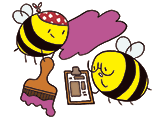 Design and hosting of comics sites.
Every webcomic's site design is full of personality and custom-made to the creator's aesthetic.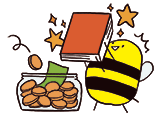 Crowdfunding assistance via our in-house platform, Hivemill, and Kickstarter.
Hiveworks has raised over $5 million in funds on Kickstarter and over $200,000 on Hivemill.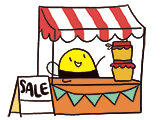 Crowdfunding and store fulfillment.
Creators gain access to worldwide distribution of their books and merchandise from our warehouse in Texas. We also host physical and digital products on our shopping platform,
Hivemill.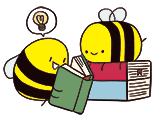 Book design assistance.
We assist in pre-press work, cover design, layout and printer resources.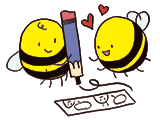 Editorial support as needed.
At the creator's request, we provide feedback on all stages of comics production, including but not limited to development, writing, drawing and proof-reading.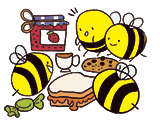 Access to a shared network of readers and fellow creators.
Creators collectively share a readership pool between each other and join a tight-knit community of artists and writers.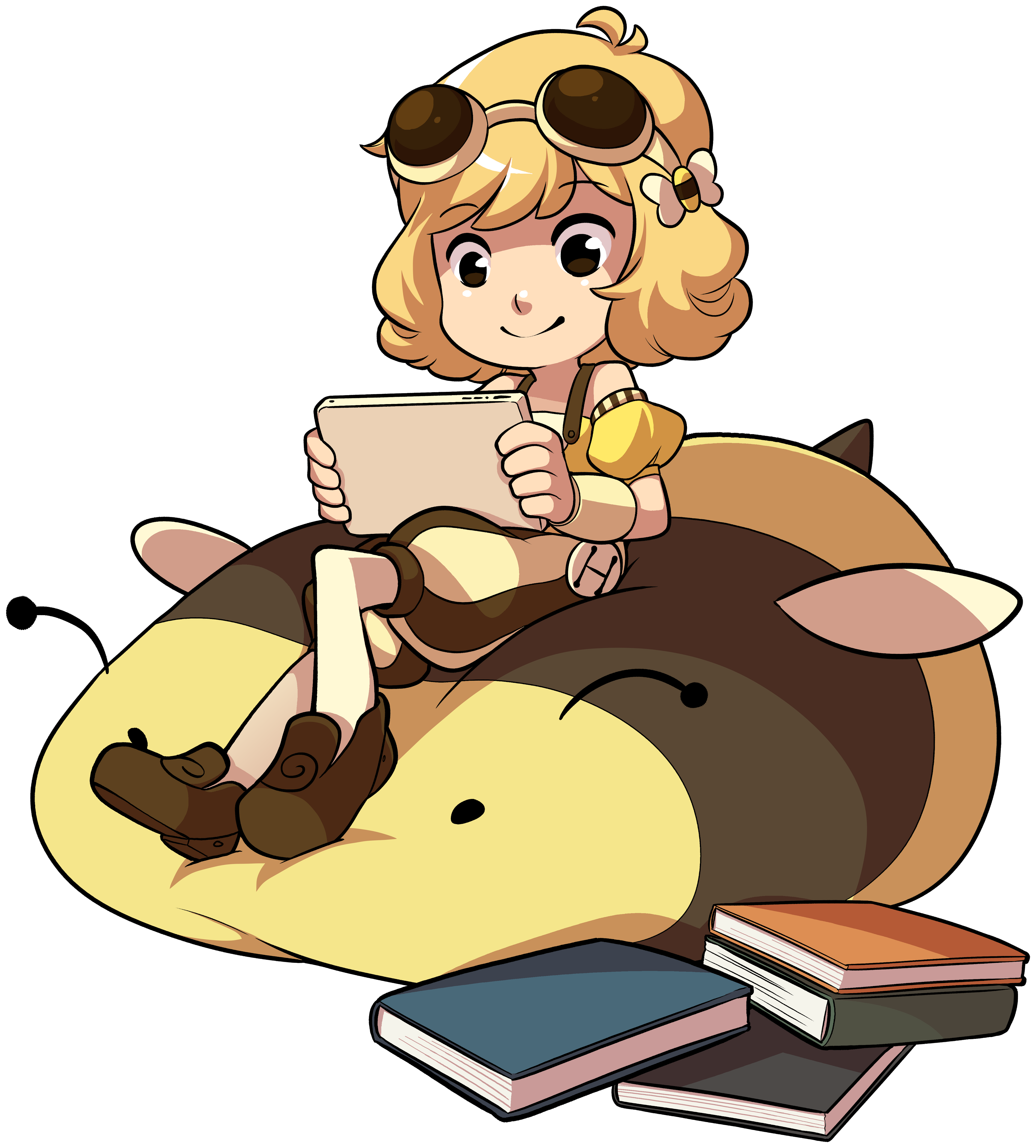 Hiveworks Originals
Hiveworks produces an exclusive catalog of award-nominated graphic novels by queer/LGBTQA+ and diverse creators around the world, covering genres including SFF, historical fiction and humor. These Originals are first serialized online, then eventually collected into beautifully-made books through our successful crowdfunding pipeline.
Where can I buy Hiveworks graphic novels and issues?
Most merchandise for the comics we publish is available online at our store Hivemill, individual comic storefronts, and in limited qualities at local bookstores around the US and Canada. If you're a bookstore owner, teacher, or a library acquisitions director, your can order our books at retailer prices and quantities by emailing hello@thehiveworks.com. We have resources for educators and curators on request. We do some library donations every year, and accept inquiries at all times.
Are you taking submissions from new artists and writers?
Yes! Check out our submissions guidelines. We do not take on independent projects with an incomplete team - if you need a writer or an artist for your comic, you'll need to find them before submitting.